Jo 20:31 in NA:
ταῦτα δὲ γέγραπται ἵνα

πιστεύ[σ]ητε

ὅτι Ἰησοῦς ἐστιν ὁ Χριστὸς ὁ υἱὸς τοῦ θεοῦ, καὶ ἵνα πιστεύοντες ζωὴν ἔχητε ἐν τῷ ὀνόματι αὐτοῦ.
In the "first" ending of the Gospel of John, 20:31, there is the question if the verb is πιστεύσητε or πιστεύητε, Aorist or Present. A lot can be made of this, actually as far as what audience the Gospel of John was written for, believers or non believers. In their extensive treatment of these questions on the ending of John, Carson and Fee stress the "notable early support" from P66 for the Present πιστεύητε. NA have it as "vid". Unfortunately the word is partly lacunose in P66.
Is it possible to establish the reading?
Overview: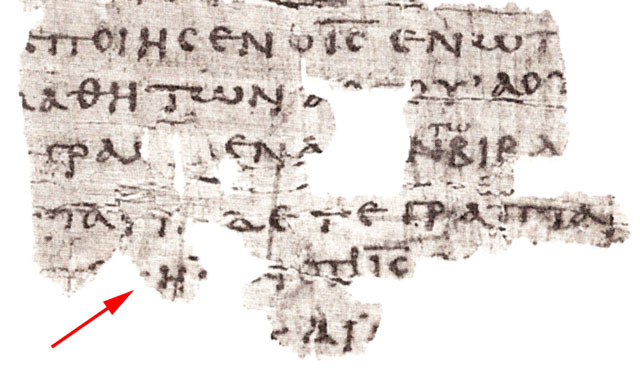 Detail:

A. Reconstruction with πιστεύητε:
First, the enlarged reconstruction with πιστεύητε.
Line 4 shows superimposed the letters from line 2.
Full view: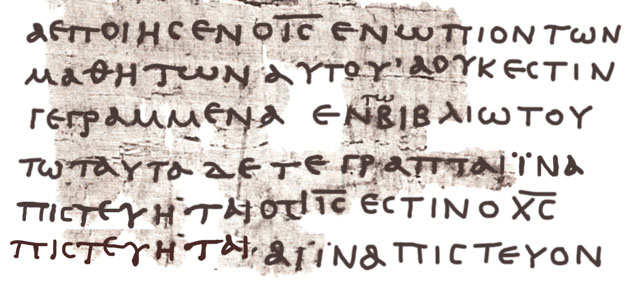 B. Reconstruction with πιστεύσητε:
Enlarged view: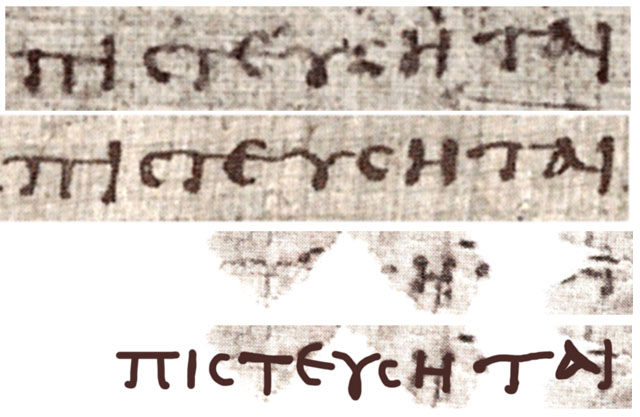 Full view: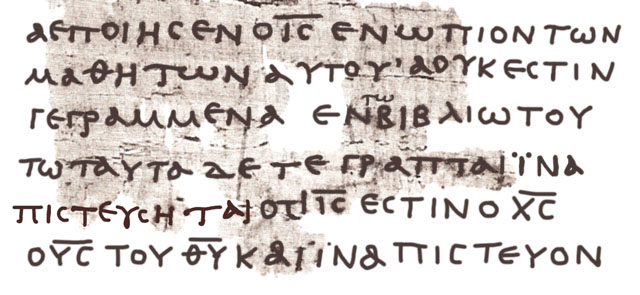 From the reconstruction based on line length and normal letter shapes the ink traces fit better with πιστεύητε.
πιστεύσητε cannot be ruled out completely, but it appears more improbable, because the letters must be written more cramped, especially the Y has to be narrower than usual.